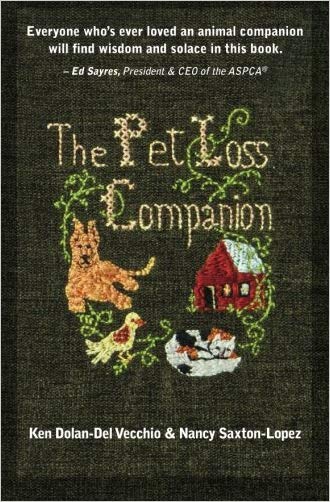 The Pet Loss Companion: Healing Advice from Family Therapists Who Lead Pet Loss Groups
Video trailer for The Pet Loss Companion and Making Love, Playing Power - vimeo.com/104627183

Everyone who's ever loved an animal companion will find wisdom and solace in this book.
The authors share stories drawn from decades of experience leading pet loss groups and practicing family therapy.
Their recommendations for taking care of yourself and loved ones during the rough spots of grief will answer all of your important questions and help you feel well-supported.
I highly recommend The Pet Loss Companion for companion animal lovers like me.

-- Ed Sayres, President & CEO of the ASPCA®
If I order today, when will it arrive?
Please note that all orders placed after 12:00 Noon CST may not be shipped until the following business day. 

Customized/personalized products may take 2-3 weeks to be delivered, depending on order demand. Please email ann@petmemoryshop.com for any concerns.

Please note that UPS and USPS do not ship on Saturdays or Sundays if ordered and pick-up by Friday (also applied to expedite shipping).